Yesterday after a long and hot morning at the zoo I was craving something with some kick, so I dragged my friend Kelly with me to a Thai restaurant. I've never actually visited this particular restaurant before but I'm always ready to try something new.
I told Kelly all about my former brother's-in-law family Thai restaurant I frequented as a kid. Before I swore off all non-fish meats I loved eating spicy chicken (that I always called chicken nuggets) but this would be the first time I was eating Thai as an adult.
The restaurant was well-reviewed online and I was delighted to see service was even better than I was expecting. I ordered the tofu pad thai on level three spicy. They weren't kidding when they said it was hot. It was so deliciously spicy that I was taking bitefuls between coughs and dragon breaths.
I couldn't finish it, not because it was too hot (but even if it was I'd never admit defeat) but I actually had a few delicious appetizers (Seaweed salads + hot days? Refreshing.) I took the leftovers home and a few hours later they were gone. 🍞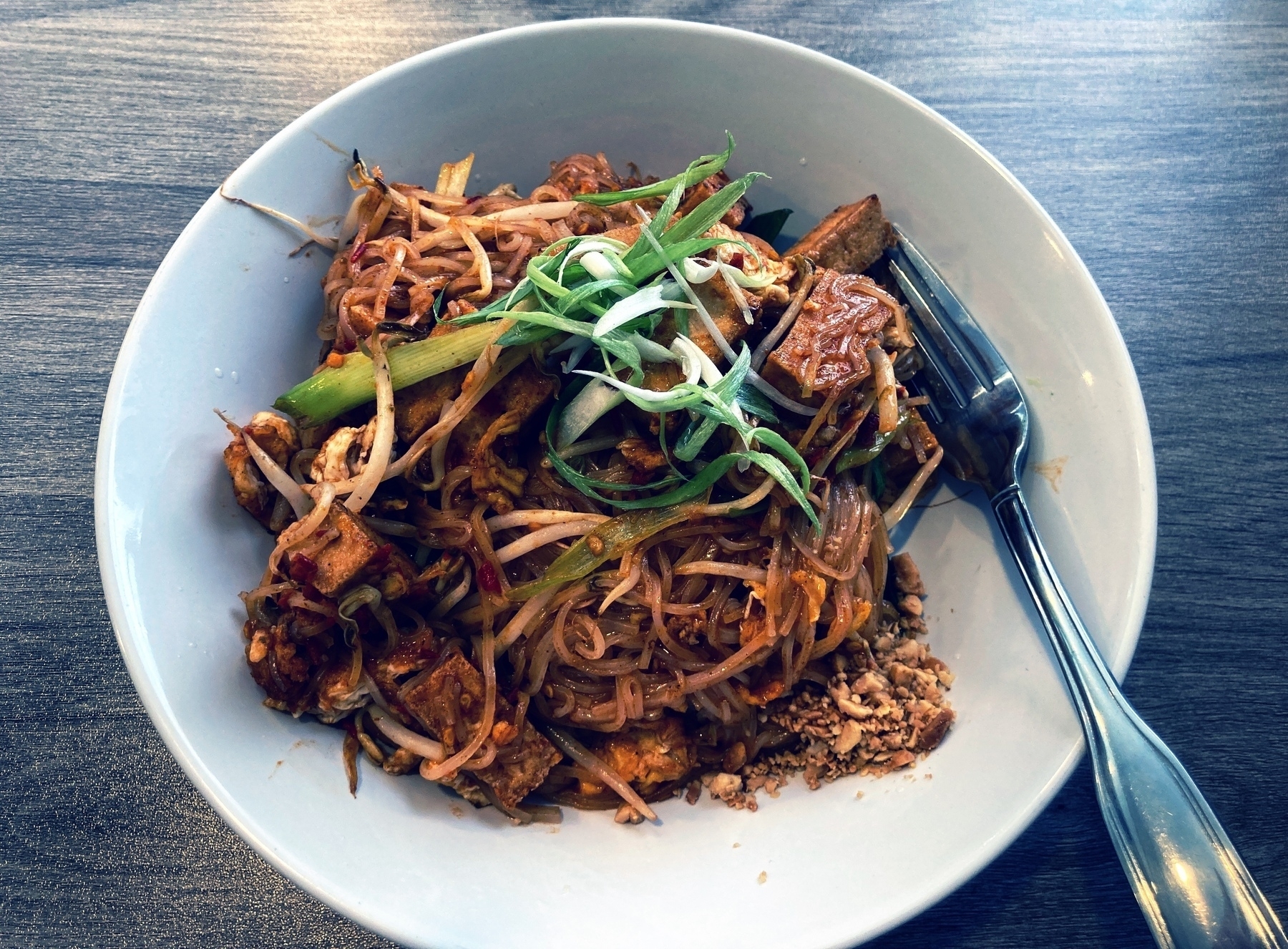 The leftovers that are no more

Rating: ⭐️⭐️⭐️⭐️⭐️